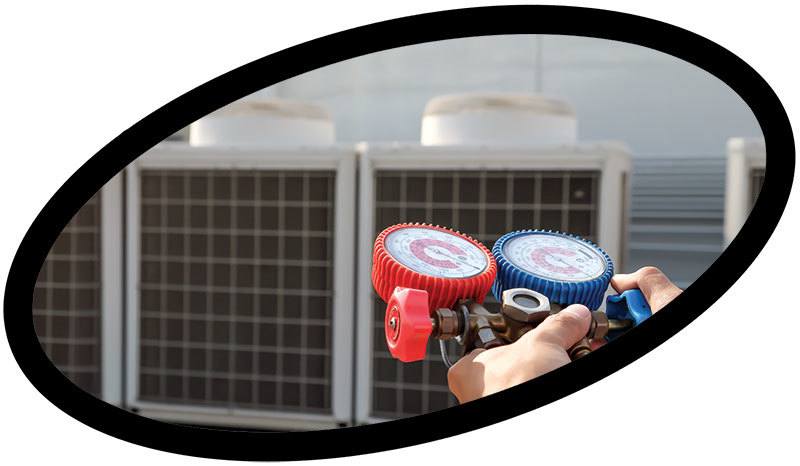 Commercial HVAC near Colorado Springs, CO
---
Family-owned and operated, AirTech Mechanical Inc upholds the standards of honesty, integrity, and quality that set us apart. We consistently achieve greater value and rewards for our light commercial, commercial and industrial clients across El Paso County. Handling every aspect of HVAC operation and meeting all manner of demand, we make sure we're always the best choice for service. Whether you're in Colorado Springs, Fountain, or Manitou Springs we'll get the job done quick and simple.
Expert Commercial & Light Commercial HVAC Services near Colorado Springs, CO
When you call on AirTech Mechanical Inc at (719) 284-7819, you can start with a free estimate and expect a swift turnaround on your project. Striving to minimize disruption, we complete same or next day installs. Our line of Carrier brand heating, cooling, ventilation, and air quality options not only fulfill every requirement but achieve unmatched control, efficiency, comfort, and reliability. With a full range of custom sheet metal fabrication options handled in-house and done on-site, we have the perfect solution to every challenge.
Which HVAC System is Best For Commercial Buildings?
There's lots of choices and decisions that go into choosing and HVAC system for commercial buildings. One of the most popular kinds is the Variable Refrigerant Volume (VRV) or Variable Refrigerant Flow (VRF) system which uses a refrigerant as its heating and cooling element. This is a good system to use in medium or large commercial spaces since it has a single condenser that can be used for more than one evaporator.
There are other popular models like single-split systems since they are more affordable and suitable for small facilities. They also work well in buildings or areas with lots of smaller rooms spread out. Call us and ask which HVAC system you need and we'll help!
Count on our team for your commercial HVAC repairs, maintenance & installations!
The team from AirTech Mechanical Inc provides the necessary maintenance to keep commercial, light commercial, and industrial HVAC systems in peak condition. Our strict service protocols work to combat malfunction and energy waste, promote superior safety and longevity, reduce running costs and ensure a healthier, more productive work environment. For any concerns, AirTech Mechanical Inc focuses on cost-effective reliability and remains on-call for 24-hour emergency response anywhere across Colorado Springs, CO.
Commercial Heating & Cooling in Colorado Springs, CO | Commercial HVAC Repair Manitou Springs, CO
HVAC Repair, Commercial HVAC Installation & HVAC Installation

Colorado Springs, CO, Manitou Springs, CO, Colorado Springs, CO & Fountain, CO
Commercial Heating & Cooling

∴

Commercial Air Conditioning ∴ Colorado Springs, CO ∴ Fountain, CO ∴ Manitou Springs, CO