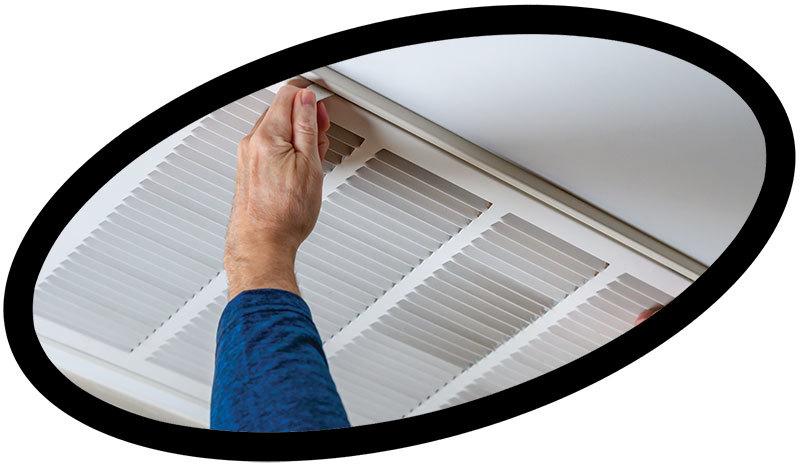 Indoor Air Quality
---
Family-owned and operated, AirTech Mechanical Inc shares your concerns with indoor air quality and focuses on the impact on health, comfort, and productivity. We place value on a hygienic living environment and have invested our considerable resources and expertise into implementing sustainable solutions. Along with specializing in a wide range of advanced IAQ technology, our highly trained techs are outfitted with the right equipment to determine the best strategies for your specific challenges.
Expert Indoor Air Quality Solutions
Offering free estimates across El Paso County, AirTech Mechanical Inc is happy to explain the benefits, operation, and features of modern, whole-home humidifiers, dehumidifiers, air purifiers, cold plasma, and electronic filters. We at AirTech Mechanical Inc set ourselves apart through the honesty of service. We tell you exactly what it takes to achieve your goals, no more and no less.
Contact us at (719) 284-7819 and ask about Global Plasma Solutions. Using the airflow through the ventilation system, patented NPBI technology introduces a high concentration of positive and negative ions into the home. These ions disrupt and render pathogens inactive and attach to particles, causing them to combine and become more easily filtered out. Free of ozone and other harmful byproducts, GPS systems minimize carbon footprint, trim up to 30% of energy consumption and significantly improve air quality.
Trust in AirTech Mechanical Inc for Humidifier, Dehumidifier & Air Purifier Services
AirTech Mechanical Inc is excited to share the most intelligent air quality management system with home and business owners across Colorado Springs, CO. PuriFi Technology utilizes sophisticated sensors to control air quality in much the same way as a thermostat regulates temperature. Monitoring and measuring airborne contaminants down to 0.3 microns in size, 24/7 sensors automatically respond and activate the PuriFi Generator installed within the duct system. Along with combating pathogens, mold, ozone, odors, and particulates, PuriFi has proven to eliminate 99.9% of coronavirus surrogates in under 10 minutes.
Air Purifiers Fountain, CO | Air Purifier Installation Colorado Springs, CO | Humidifiers & Dehumidifiers Manitou Springs, CO
Air Purification, Humidifiers & Ventilation

Colorado Springs, CO, Manitou Springs, CO, Colorado Springs, CO & Fountain, CO
Humidifiers & Dehumidifiers

∴

Air Purifiers

∴

Air Cleaners ∴ Fountain, CO ∴ Manitou Springs, CO ∴ Colorado Springs, CO