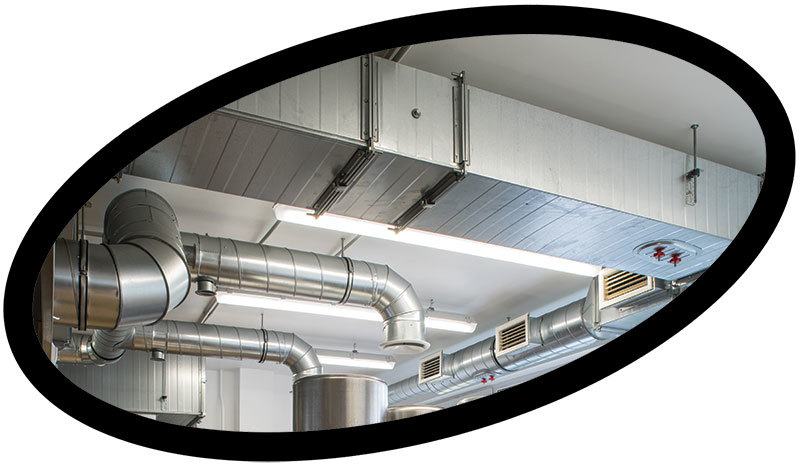 Sheet Metal Fabrication
---
AirTech Mechanical Inc partners a depth of resources and expertise with total honesty. Our integrity of service sets us apart across El Paso County. For sheet metal fabrication, we are your proven source to swiftly complete all residential, commercial, light commercial, and industrial HVAC projects to exceptional standards of quality.
Expert Custom Sheet Metal Fabrication
Give us a call at (719) 284-7819 to discuss your project, ask questions and access our knowledge and experience. Get a free estimate and helpful recommendations. Our sheet metal fabrication processes are carried out in-house, done on-site, and ensure a swift, smooth and skilled process. We work with all types of metals, finishes, and specifications to achieve ideal results and reliability.
For your sheet metal fabrication needs, call the AirTech Mechanical Inc team!
Our state-of-the-art fabrication shop is kept updated with modern technology and capabilities to handle intricacies, challenges, and unique requirements. Laser cutting, shearing, bending, plasma, metal stamping, welding … you name it, we do it. Family-owned and operated, it is our goal to be your go-to solution for dependability and value. AirTech Mechanical Inc accommodates you with professionalism, precision skills, and fabrication services throughout Colorado Springs, CO.
Custom Sheet Metal Fabrication & Sheet Metal Fabrication in Colorado Springs, CO
Sheet Metal Fabrication Near Me, Metal Fabricating & Sheet Metal

Colorado Springs, CO, Manitou Springs, CO, Colorado Springs, CO & Fountain, CO
Custom Sheet Metal Fabrication ∴ Manitou Springs, CO ∴ Fountain, CO ∴ Colorado Springs, CO