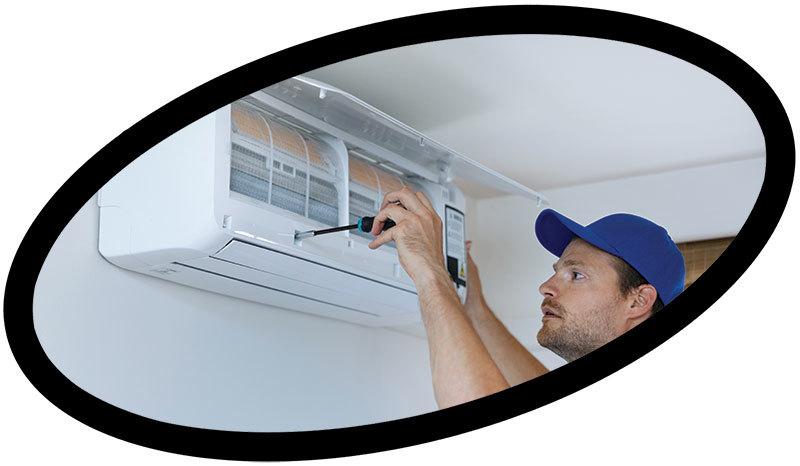 Ductless HVAC
---
If you're looking for precision control over room-by-room temperature, exceptional energy efficiency, and a non-invasive installation process, consider a ductless mini-split system. Available in air conditioners and heat pumps, with one or multiple indoor air handlers linked to a single outdoor unit and flexibility in location, these innovative options solve just about any challenge. Simply call AirTech Mechanical Inc at (719) 284-7819 for a free estimate in El Paso County today!
Efficient Ductless HVAC Services
AirTech Mechanical Inc customizes the design of your new ductless system to perfectly suit your goals and our specialists complete same or next-day installation without any messy renovation. We bring you the benefits of zone control, effective dehumidification, inverter technology, multi-stage filtration, and WiFi accessibility. Drawing from Carrier brand ductless products, AirTech Mechanical Inc elevates comfort to a whole new level.
Count on our team for your ductless split system repairs, maintenance & installations!
Family-owned and operated, AirTech Mechanical Inc takes pride in transparency. We're upfront about everything and live up to our promises of quality in workmanship and products. Handling all makes and models of ductless systems, our qualified professionals are your trusted source for essential upkeep, repairs, and 24/7 emergency service anywhere across Colorado Springs, CO.
Ductless Mini Split Installation in Colorado Springs, CO | Ductless HVAC Installation Fountain, CO
Ductless HVAC Repair, Ductless HVAC Installation & Ductless HVAC Service

Colorado Springs, CO, Colorado Springs, CO, Manitou Springs, CO & Fountain, CO
Ductless Mini Split Installation

∴

Ductless Air Conditioning ∴ Colorado Springs, CO ∴ Manitou Springs, CO ∴ Fountain, CO